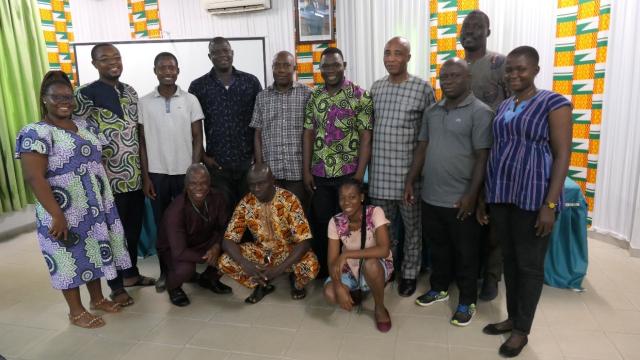 Training on waterbird monitoring in Togo
February 2023, Togo
To successfully conduct the 2023 waterbird counts in Togo, the Government of Togo has requested support from the Wadden Sea Flyway Initiative and Wetlands International in organizing a capacity building training workshop for the national waterbird monitoring team in Togo. Three trainers from Benin and Togo, all of whom participated in the AEWA/WSFI Training of Trainers course held in Benin in 2019, conducted a three-day training course in February 2023 with the aim to strengthen the Togolese network on waterbird census, to improve the capacity to carry out waterbird counts/wetland surveys in Togo and to strengthen transboundary collaboration between Togo and Benin for wetland/waterbird monitoring.

The workshop integrated theoretical and practical presentations and was based on a participatory approach. Modules focused on the identification of birds, data collection and management in the framework of the International Waterbird Census (IWC), and the use of GPS. The theoretical sessions were followed by practical bird monitoring exercises in the field under the supervision of the three trainers Farid Bahleman, Patrice Délagnon Assou and Camille Bruno M. Tchankpan. Reporting requirements were covered on the last day of the workshop.

Fore more information, please download the full report.
Resource type
Project Report
Theme
Monitoring
Capacity Building